Retirement is something everyone strives for, and why not enjoy it. The picture you see in the header was taken by my sister a month after I retired, we decided to spend some time in Florida. This is how I want to spend my retirement.
3 other good reasons I enjoy being retired, meet :
The reason I can enjoy time with these 3 beautiful creatures: Wealthy Affiliate.
---
When I'm not spoiling my animals I have so many other passions/hobbies/interests that keep me busy:
PASSIONS
COOKING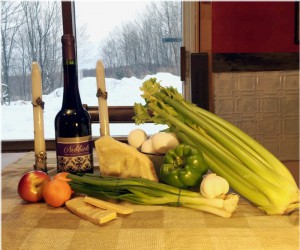 I love to cook, something I couldn't fully enjoy in the past.  Like most people I didn't have many hours left in the day after spending so much time in traffic, at the office, and taking care of the house/animals when I got home.  Now I cook, a lot! My dog loves it because he gets home cooked meals and treats.
ANIMALS
I so enjoy being with animals, it's good for the soul.  Animals are so honest and true, you know what they're feeling.
TRAVEL
I've been fortunate enough to travel quite a bit, and hope to travel even more.  My bucket list includes something my sister has already achieved – visit every continent.
ANTIQUES
I collect antiques, I enjoy rummaging through garage sales to find those hidden treasures.
DRIVING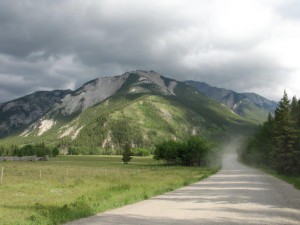 As strange as it may sound I LOVE TO DRIVE, but not spending hours in traffic.  I love to be on the road, visit different places, especially during the fall when it's not too hot and the colors of the leaves are just beautiful. This picture was taken during one of our trips to the Canadian Rockies.
HOBBIES
HOME RENOVATIONS
I love to renovate.  I purchased a very poorly built home on a 10 acre lot in the country, and have so much fun rebuilding and renovating to my hearts content. Each week it's a new project, I search the internet and visit the local home improvement stores.  I find out what I need and make sure I've understood how to approach the project. Then I enjoy myself.
ARTS AND CRAFTS
Quilting, embroidery, cross-stitching, lost arts that I thoroughly enjoy, so relaxing and such rewarding results.
GARDENING/LANDSCAPING
10 acres provides a lot of space for gardening. Every year I try to add a new type of fruit (already have strawberries, raspberries, blueberries, apples, plums, blackberries, grapes), and every fall it's a race between me and the wildlife, who will get to the fruit first.  If I'm lucky I actually get to see them when they come to feed.
WOODWORKING
I enjoy working with wood. I enjoy walking on my property to find pieces of wood, especially the knotted pieces, to see what each piece can become.
METAPHYSICAL/PARANORMAL/CRYSTALS
I've been interested in the paranormal ever since I can remember.  When I have time I study crystals, their healing properties, have attempted to make jewelry with them.  I've even taken to visiting graveyards to take pictures in the hopes of capturing 'something'.