HOW DO I BOOK A CRUISE
If you don't want to do any of the research or work, then obviously you should go to a travel agent. Give the agent as much information as you can on what type of cruise you would like to take, i.e. which season you want to travel, length of cruise, desired destination(s), departure city, budget, etc.  The seasons and destinations go hand in hand. For example, Alaskan cruises are usually offered from May to September and European cruises are offered from April to November.  Caribbean cruises are usually available from October to April.  There are other types of cruises which can be found on each cruise company's website.
DO IT YOURSELF
We like to make our own reservations directly online with the cruise company.  Our preferences are Princess Cruises and Celebrity Cruises, but this is not to say that the many other companies are less appealing.
GETTING STARTED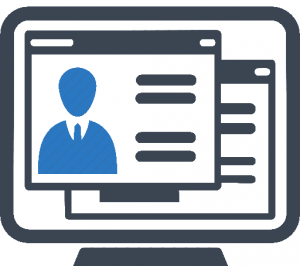 You need to create a user account on the cruise company's website, opening an account is free.  Research which cruise you would like, then hit the "book" button. You will be asked to make a deposit, normally 30% of the total amount. Once your deposit is made, you'll receive an email confirmation which will include a booking number.
NEXT STEP
You will then have to complete your profile information (personal information, emergency contact, passport, credit card number if you intend to settle your account with a card, and preferences).  This information can be changed or updated at any time. The outstanding balance of the cruise amount needs to be paid no later than 75 days prior to the departure date and you can cancel the cruise up to 75 days prior to the departure date without any penalty. If you have any problems with your online account, just call their toll-free number and they'll be able to help you.
FLIGHTS
If you need to book flights for your cruise, you can book them yourselves online or through the cruise company.
BOOKING FLIGHTS WITH CRUISE COMPANY
PROs
If a flight is changed or cancelled, call the cruise company and they will handle any changed that need to be made.
If your flight arrives late, the cruise ship will normally wait for you.
CONs
You cannot reserve your seats in advance, you need to wait for your reservation number then call the airline carrier directly.
ONE LAST
THING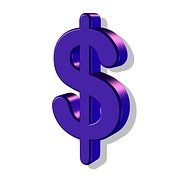 Once your cruise is booked, go back on the website once in a while and check the prices.  If you see your cruise at a lesser price, call the company!  They will normally credit the difference to your remaining balance, providing you with extra spending money. Enjoy!!
BOOKING A CRUISE – DO IT YOURSELF
PROs
You have complete control of your trip.
You can make changes to your preferences online at any given time (24/7) or call the cruise company directly.
CONs
I got nothin!
BOOKING A CRUISE – TRAVEL AGENT
PROs
You don't do any research or work.
CONs
Anytime you want to change something, you need to contact the travel agent.